Yes, you read it right. Coffee is not only used as a brewed drink, instead is also very beneficial for your hair and skin. Coffee contains caffeine which restore hair growth make them stronger and shiner!
How to use coffee for hair? Nothing complicated.
Take 1 tsp. coffee, add few drops of milk and mix it until it becomes a thick paste. Make sure you only add few drops of milk, so the mask doesn't become runny. Then add 1 or 1½ tsp. of honey. Honey helps to keep your hair conditioned.  Mix these ingredients and apply it on your hair length for 45 minutes.
Read More: YOU MIGHT BE DIETING, BUT IN THE WRONG WAY
This mixture becomes really very sticky so you need to handle it with care. Tie your hair when you've applied the mask. After 45 minutes rinse your hair with warm water. Then you can shampoo and condition your hair as usual.
You'll see a major difference after the first wash. You can apply this mask once in a week. If you have very dry hair then you can apply it twice but not more than that.
Read More: MAKE CRINKLE CHIPS AT YOUR HOME
Now let's talk about its second benefit. Coffee is a real good thing for skin. If you've tan hands and feet, then coffee is the thing you need for your tan removal. As we all know that hands and feet play a major role in enhancing your personality. If you have a good face but your hands and feet are not so maintained then there are chances that you will lose your confident at some point.
Let's get started with the remedy. You need equal portions of coffee and olive oil. Mix them and make a paste.
Then apply it on your hands and feet in circular motion for 15 minutes and leave it for 60 minutes. Then rinse your hands with Luke warm water.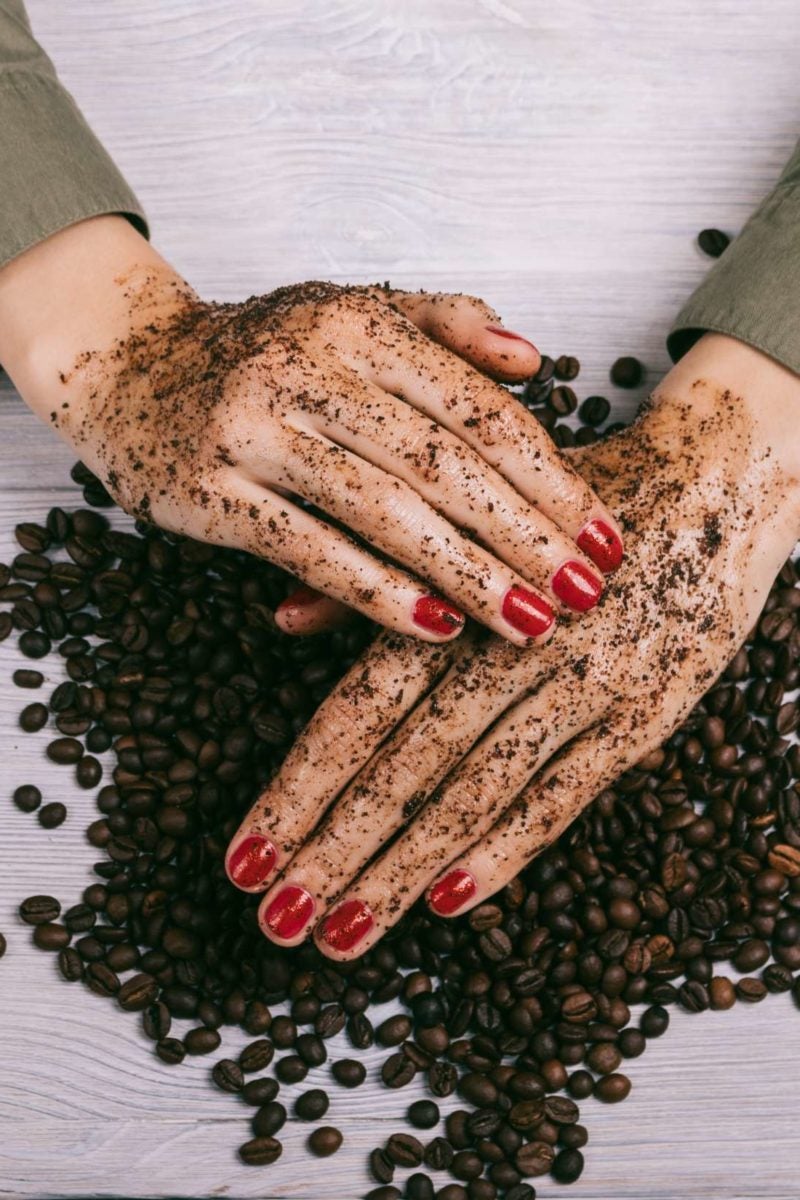 You can repeat use this remedy twice or thrice in a week.